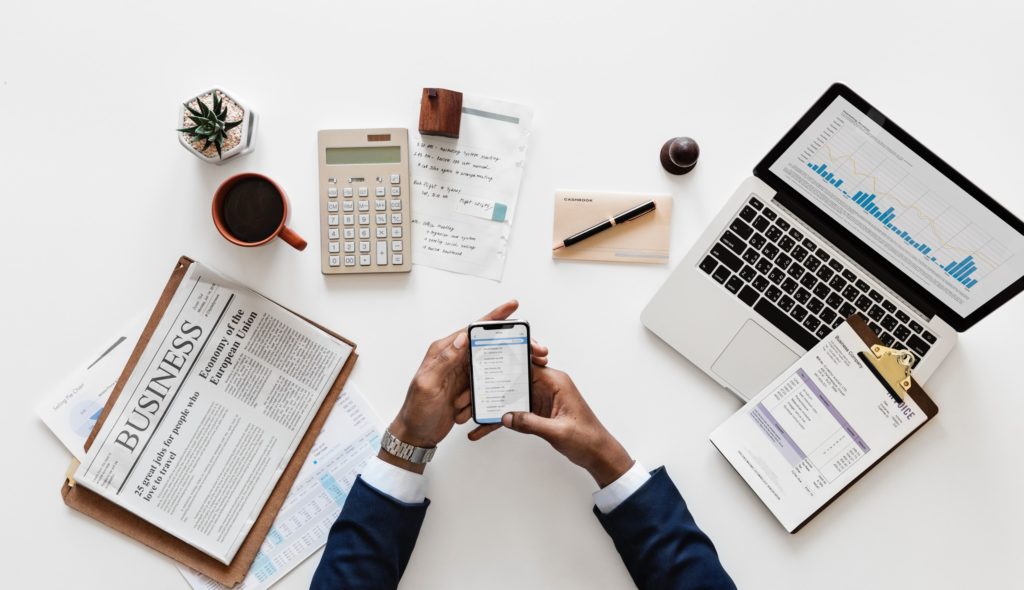 Deval Sahay, the lucky guy to host Dhoni's first stint with bat, offered DHONI Rs 50 for every 6 he hit. Dhoni soon single-handedly took Deval's CCL ( Central Coal Fields Ltd. ) to A-division. Deval too used all his contacts to sponsor Dhoni.
Thanks Deval for giving India its MOST LOVED CAPTAIN MS DHONI who today is a brand himself ! In 2013, Dhoni signed a record 18-20 crore deal with Spartan Sports to use their sticker on his bat. Today he's the brand ambassador of Lava, Snickers ,Dream 11, Panerai, Livfast & many more.
But from his first Rs 50 to the millions today, the journey obvio had been a roller-coaster-ride. And apart from his cricketing finesse, the other one to credit for this success is his BRANDING. Every kid or teenager wanna listen to Atif's melodies using Sound Logic handsfree, flaunt Reebok sportswear at gyms or proudly drive a TVS, just because Dhoni endorses them. But who makes these updates go viral in the most bizarre way ?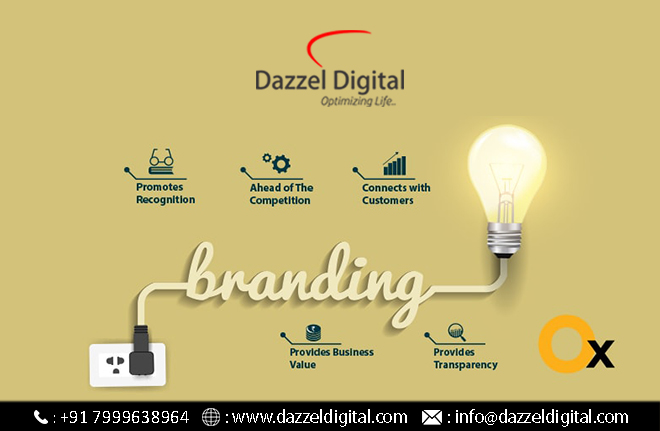 It's here comes the role of MARKETING AGENCIES, so that you don't have to run door-to-door searching a Deval for you !
An Insight Into Digital Marketing
A digital newsroom displays content using an integrated set of distribution tools to push a message to its subscribers. It offers a comprehensive solution to better define, manage, distribute and measure your company's stories in the following steps :
Website creation
Social media set-up
SEO boost
Digital PR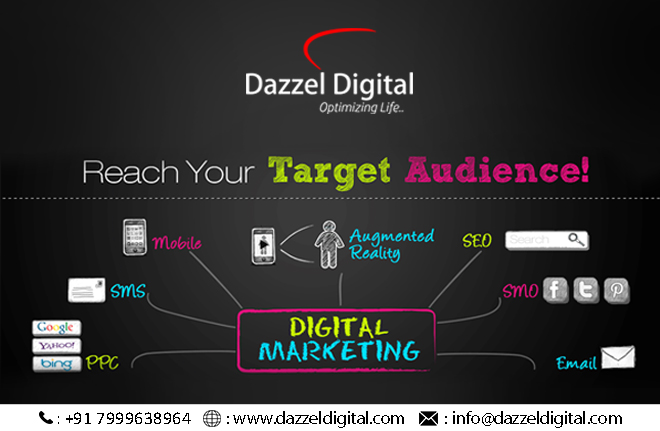 A wise entrepreneur sets a budget aside, especially for marketing. So when it comes to taking your business ahead, it's no other way out than boosting your business online. Infact to cut the crap, you can say today it's all about how do you rank on Google Page 1. So it's important to remember that GOOGLE LOVES YOU ONLY WHEN EVERYONE ELSE LOVES YOU FIRST !
Need Of A PR Twisted Digital Strategy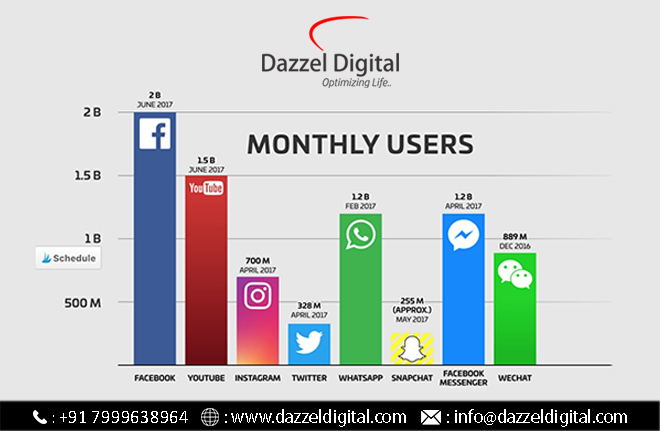 "CONTENT IS THE KING, BUT MARKETING IS THE QUEEN & RUNS THE HOUSEHOLD."
There is no scope for cliche marketing ideas in today's competitive market. Whether a large / a small business, credibility is the USP. Every business demands a marketing strategy which caters a 360° exposure to a business profile, generates a genuine brand story & positive media buzzes that can define its brand. So when it comes to accomplishing versatile goals & tracking their reach in real time, Digital Marketing is the only shelter one can think about.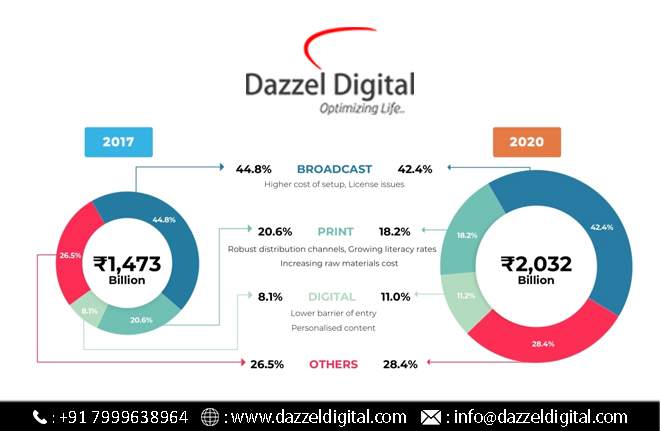 However the problem is, we live in the generation where a huge part of the population does transactions only online while another chunk does not yet know how to use the internet. So when it comes to creating a personalised approach and not just a virtual online bonding, Print Media serves as an important legacy. The TOI / Dainik Bhaskar prove that really good journalism can make a publication viable even in this digital landscape. What's important is just to create such catchy content that buys you not just likes, but also hearts!
Thus, acknowledging today's competitive & fragmented market, image building is a company's biggest asset that makes it stand out from the crowd. So in today's OMNI-CHANNEL ERA, a DIGITAL-PRINT MEDIA -COMBO is a boon for accelerating business..
Benefits of Fusion of Online & Offline Media :
1. Skill Sharing :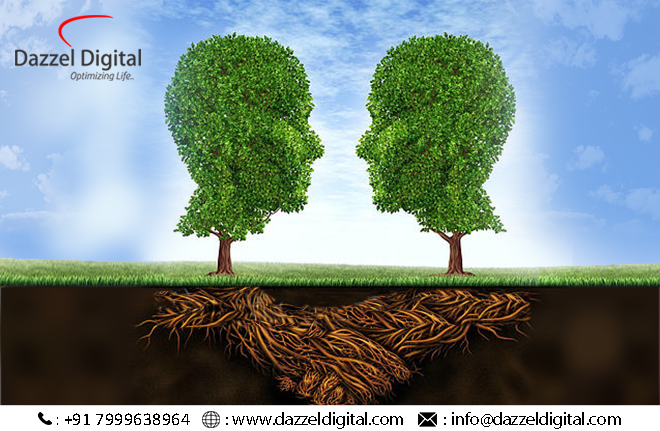 Whether you are a small or a large business, you need a multi promotion plan to shine ahead of your competitors and grab the coveted Top Google Ranks. Thus, a digital marketing team can help to plug gaps in social, content, design, and web-based briefs whereas PR agencies can efficiently handle traditional media communications.
2. Fetch Real Time Results :
You can infer everything in real time including :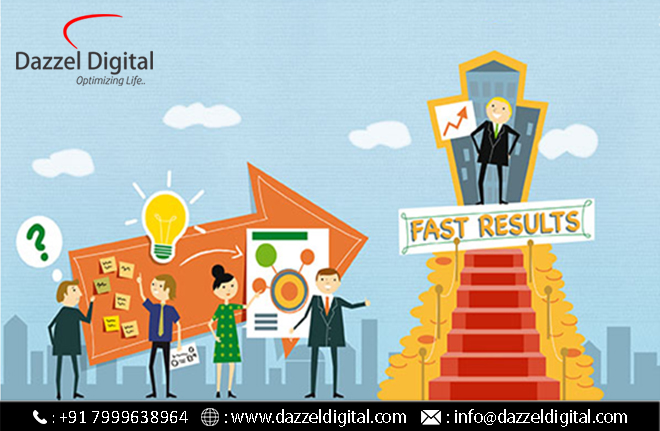 Number of visitors
Most active time of the day
Conversion rates
Bounce rates
Thus with the help of the Fused Media, you can not only target your audience well, but also constantly track their behaviour at your fingertips.
3. Higher Exposure :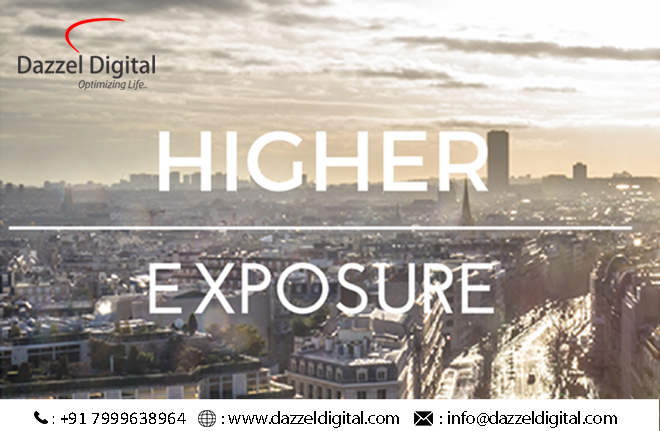 You just can't afford to count on a television ad or an advertisement on every newspaper in town to cover the majority of the population. Though traditional advertisement is limited to a certain locality, online advertisement reaches out to the entire world, so you miss out on nothing.
4. Higher Engagement :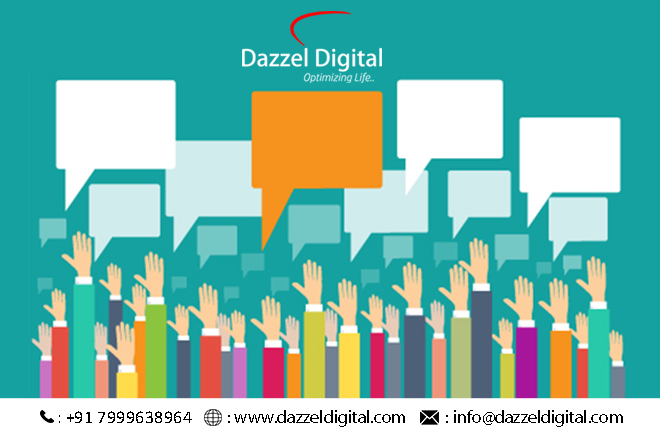 On one hand there are a set of people who still feel more connected to a newspaper's schemes & offers or rely more on a T.V. add promoting a product rather than believing the browsers. Whereas on the other hand, e-lovers trust search engines far more than just word-of-mouth. Thus to sail your business safe with a competitive edge, you need to cater every sector of audience, for which you need this dual campaign to fetch more engagement.
5. Quicker Publicity :
What else do you need to pump up your business, if after press releases, interviews, media invites, radio station visits, you have a platform to become a viralling online sensation ?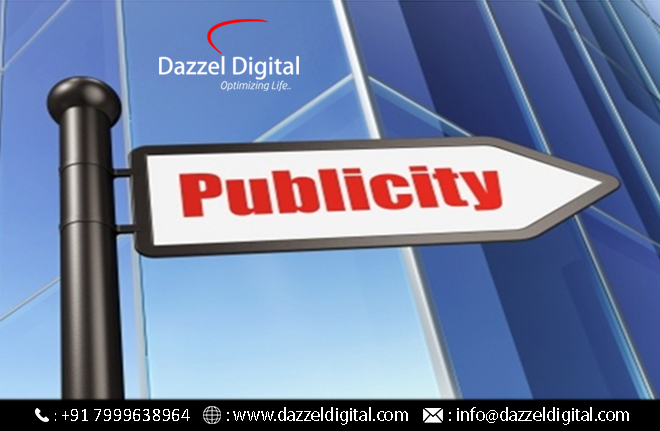 You can have a chain reaction of shares and comments helping you reach a new audience and earn a new visitor every nanosecond.
6. Connections :
As well said, coming together is progress, working together is success. Thus both the marketing agencies can bank upon each other's contacts to diversify their business.
What's A Go-to Business Solution ?
PR 24×7 is India's result oriented and most promising PR Agency. We wholeheartedly work on our toes to offer productive PR services. Since 1.5 years of our collaboration with Dazzel Digital, the leading Digital Communication Company in Indore ( M.P.), our business travel has been a history-in-making for us.
We proudly own a flagship of clientele ranging from SMEs, funded start-ups, fashion, lifestyle, food, automobiles to app marketing, e-commerce, corporates, government enterprises & public figures. Our A-lister connects are endless with Antares, Abbott, Cadbury, Philips, Mahindra, Docomo just a few to mention.
So if you are looking for a smart blend of traditional & online marketing, you've reached the right ones. We'll get your brand where you want it to be.
Client Reviews
"I I won't like to work with any other agencies even if they were paying me for it! It has been a great partnership and I hope it carries on!" :
Vidhu Aul, BBC.
"Their professional team backed by sound research, excellent relationships, scientific strategies helped us immensely." Anup Sharma, Perfect Relations Ltd.
"I was worried about response to a new show, but every time you released me free from all worries." Pradnya Dike, SAB TV
So do you want to restructure your business strategy ? Choose our collaboration, a choice for which you'll forever thank yourself.
Contact us: